To buy, or not to buy?
Capex, Opex, or Pay-as-you-go
When it comes to technology investments,
what is best for your business?
Getting your people, systems and processes pulling together.
Infinity Efficiency empowers organisations to do new things, faster, more efficiently, more flexibly and more securely with their existing technology infrastructure.
Infinity Efficiency equips organisations to successfully serve customers, enhances productivity and lowers costs, and provides powerful data insights to improve business processes and spot opportunities.
Discover the Infinity Efficiency solutions (this button leads to the modules: workflow, UAD, analytics etc).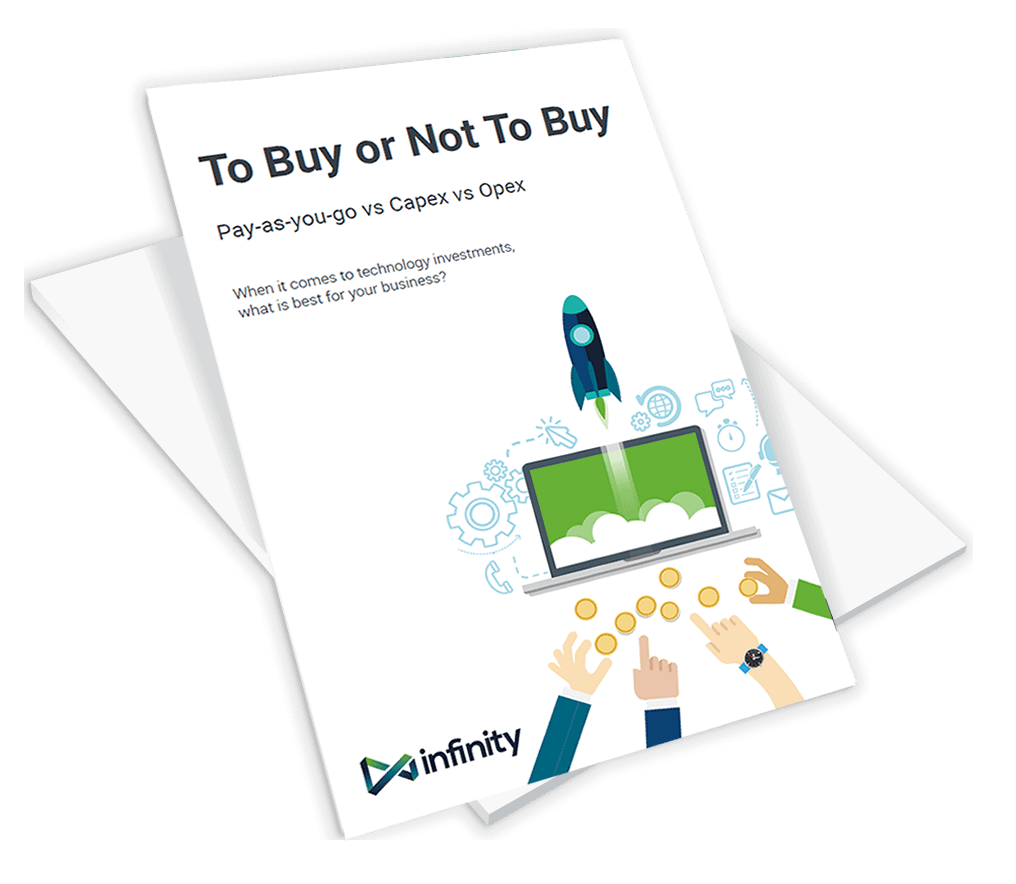 Download your FREE guide
Please enter your details below to download